Custom Search




OTHER ITA WEB SITES:

- Human Anatomy
- Health Topics
- Drug Reference Encyclopedia
- Genome Dictionary
- HIV/AIDS Glossary
- International Classification
of diseases
- Geology Dictionary
- All About Diamonds
- Energy Dictionary
- USA Census Statistics
- China Statistics
- HTML Color Chart
- Seaport Codes
- Airport Codes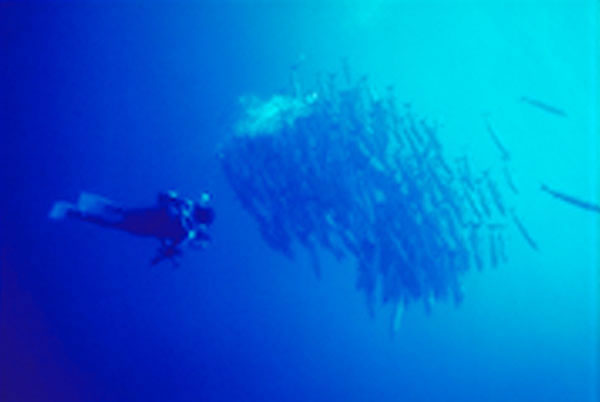 Deep sea diving in the islands

To rate Papua New Guinea as the one of the world's top dive sites is no exaggeration. An enormous variety of land based and liveaboard expeditions take full advantage of the diversity of dive possibilities available in this secluded frontier. Boat charters cater for advanced divers in a marine wonderland of the extraordinary.
From tiny delicate nudibranchs to the world's biggest fish, the harmless whale shark, divers are assaulted with a stunning array of exotic species. The near invisible lacy scorpion fish, bizarre ghost pipefish, secretive sea horses and the enigmatic nautilus are all part of the passing parade.
---

SOURCE: Courtesy of Papua New Guinea Tourism Promotion Authority, used with permission.


To submit a photo for inclusion in this web site, please send e-mail for instructions.
---
NOTE: The information regarding Papua New Guinea on this page is re-published from Papua New Guinea Tourism Promotion Authority. No claims are made regarding the accuracy of Papua New Guinea information contained here. All suggestions for corrections of any errors about Papua New Guinea should be addressed to Papua New Guinea Tourism Promotion Authority.
---
- Please bookmark this page (add it to your favorites).
- If you wish to link to this page, you can do so by referring to the URL address below this line.
---
https://allcountries.org/photos/papua_new_guinea/papua_new_guinea_photos_4.html

This page was last modified 25-JAN-09
Copyright &copy 1995-2009 ITA all rights reserved.

---