Custom Search




OTHER ITA WEB SITES:

- Human Anatomy
- Health Topics
- Drug Reference Encyclopedia
- Genome Dictionary
- HIV/AIDS Glossary
- International Classification
of diseases
- Geology Dictionary
- All About Diamonds
- Energy Dictionary
- USA Census Statistics
- China Statistics
- HTML Color Chart
- Seaport Codes
- Airport Codes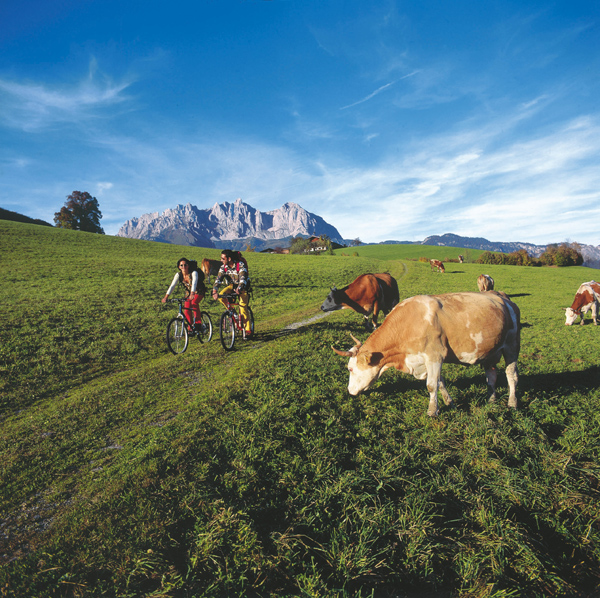 Biking past cows near Going, Tyrol
SOURCE: Austerreich Werbung/Fankhauser, courtesy of Austrian National Tourist Office, used with permission.

The village of Going (Going am Wilden Kaiser) is west of Saintt Johann, between the Kitzbuheler Alps in the south and the Wilde Kaiser Mountain Range in the north, at an elevation of 798 meters.

A popular tourist destination, Going has Tyrol's most beautiful swimming lake, at Prama, and Austria's first music pavilion that can be lowered.

Near the most diverse hiking and climbing areas in Austria, it offers dyllic hiking trails snaking through enchanting countryside close to the valley as far as St. Johann in Tirol or Ellmau. Cycle and mountain bike tours are linked up across the entire region. Going is also the gateway to SkiWelt Wilder Kaiser-Brixental, Austria's most extensive inter-connected ski area: 250 kilometers of slopes, many with snow-making facilities, more than 90 lifts and more than 70 on-mountain inns and huts.


---
To submit a photo for inclusion in this web site, please send e-mail for instructions.
---
NOTE: The photograph regarding Austria on this page is re-published from other sources. No claims are made regarding the accuracy of Austria information contained here. All suggestions for corrections of any errors about Austria should be addressed to the webmaster.
---
- Please bookmark this page (add it to your favorites).
- If you wish to link to this page, you can do so by referring to the URL address below this line.
---
https://allcountries.org/photos/austria/austria_photos_4.html

This page was last modified 25-JAN-09
Copyright &copy 1995-2009 ITA all rights reserved.

---